Best Online Nadi Astrologer in Vaitheeswaran Koil
About Online Nadi Astrologer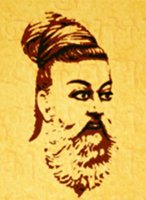 ஊழிற் பெருவலி யாவுள மற்றொன்று
சுழினும் தான்முந் துறும்
WELCOME TO SRI AGHASTHIYA MAHASIVA THULLIYA NADI ASTROLOGY IN VAITHEESWARAN KOIL
Sri Aghasthiya Mahasiva Thulliya Nadi Jothida Nilayam and our website, onlinenadiastrologers.com, respectively. Mr. L. Ramesh is the owner of this authoritative astrology center. The Sri Maha Siva Thulliya Nadi Astrology Centre in Vaitheeswarab Kovil, is ranked among the best Nadi Astrology and Agasthiyar Nadi Jothidam Centers in the world. It is an honor for us to inform you that our center is one of the oldest astrological centers still in existence and is acknowledged by nearly all prominent people and organizations worldwide. We are extremely pleased and proud of this. We are the fourth generation to follow the ascendancy path and have been able to successfully offer unending service to our cherished clients all over the world. The triumvirate of Cosmic Gods Brahma, Vishnu, and Mahesh were regarded as the guardians of the universe by ancient theologians. They held that Brahma, the God of Knowledge who created the earth, was a manifestation of a higher sensibility that is present in all living things.
HEREDITARY OF NADI ASTROLOGY FROM ORIGINAL NADI FAMILY
Geniune Nadi Astrologer
We call it astrology by searching for the traces of leaves written by our forefathers about the lives of future generations. Nadi Astrology Horoscope is predicted by men's right thumb line and women's left thumb line. At that time, we could learn about the medical notes on the trails and the future notes. It tells about remedies for problems in life, karma etc.
Mano Pillai
Best nadi astrology vaitheeswarankoil guruji L. Ramesh swami
Astrologie sicura no truffa…. best nadi astrology vaitheeswarankoil guruji L. Ramesh swami place Sri agasthiya mahasiva thulliya nadi astrology center. Best siva nadi astrology vaitheeswaran koil my streak regament.
Ettore Tardio
Geniune Nadi Astrologer in Vaitheeswaran Koil
My mom went to vaitheeswaran kovil and this person offered to see nadi. We were not sure but out of curiosity we saw nadi. Woww!!! They were awesome. Predictions were accurate. Its been four years. Still we used to call them and they respond with the same care. Highly reccommended.
Sundari Chandrasekar
Are you looking to change your life in better way?